Not only does the Okefenokee Heritage Center have a large selection of heritage displays, it also has a lot going on within the community. If you're visiting the Waycross area, you'll usually find some event or activity being held here. 
Take a look for yourself and see if there's something here that you could be interested in.
This last year has been a whirlwind of events and programming. The Okefenokee Heritage Center had our first Bridal Expo and Art Festival, have increased our volunteers and membership, we've had interns from Valdosta State University and reached out to granting...
read more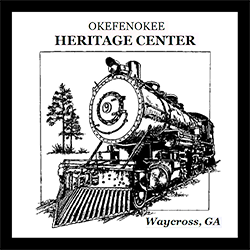 Crystal Murphy will be offering instruction on ukulele beginning in June. Classes will be every Tuesday from 2-3. Crystal was born in the North Ga mountains where she learned to play bluegrass fiddle. She is a graduate of the University of North Georgia with a degree...
read more