The Okefenokee Heritage Center releases a newsletter every six months or so.
Please take a moment and see if there's something of interest to you or your family.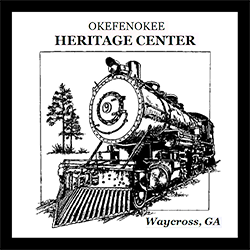 October – November
& December 2023
DID YOU KNOW?
When The "Waycross Victory" Ruled The High Seas
Waycross and Ware County men and women did more than their share to aid the effort in World War II. A little-known chapter in that effort was the building of the "Waycross Liberty." Many Ware Countians drove daily to Brunswick to work in the Brunswick Shipyards, but the city's namesake wasn't built in Brunswick, but in Baltimore.
read more