The Okefenokee Heritage Center hosts a number of local guilds.
Please take a moment and see if this guild is of interest to you or your family.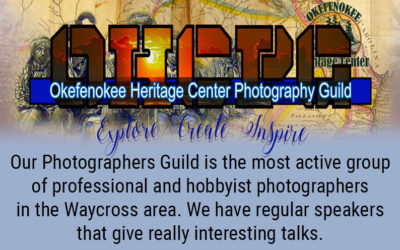 June 2018
Presidents Message
Our Guest speaker for June is Ken Moran, with the subject of Let's Paint with Light
I look forward to seeing you all there.
read more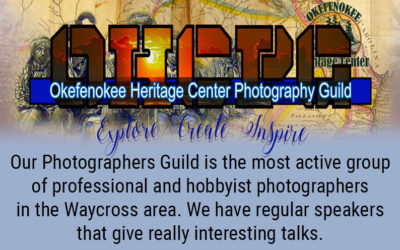 March 2018
Presidents Message
I am experiencing an overall attitude of "The Lone Ranger" in the photography community in the Southern Georgia area and I am not fond of it. Thats why we need to stick together.
read more