APRIL 10, 2018
"The Color Run is a great event for the community to experience art and support our kids. Over 48% of our community is below the poverty level and this program allows the OHC to supplement art education for our youth," Executive Director Elizabeth Welch said.
Participants ran either a 5k or 1 mile while volunteers sprayed non-toxic chalk paint as they passed. Even a few local pets got involved.
"We are so proud of our community support and sponsors," Welch said. "You're making a difference in the life of a child."
More opportunities to get involved with the Heritage Center are the upcoming Shakespeare in the Park, Waygreen Local Fare Market, Youth Art Camp, and Drama Camp.
The Heritage Center is a non-profit museum and cultural center in Waycross, GA. For more information on how you can get involved today contact the OHC at 912-285-4260 or email okeheritage@gmail.com. New operating hours are Tuesday – Friday from 9 AM – 2 PM, after 2 call for an appointment and the OHC staff will happily schedule a private tour. The OHC is also open on Saturday from 9-12.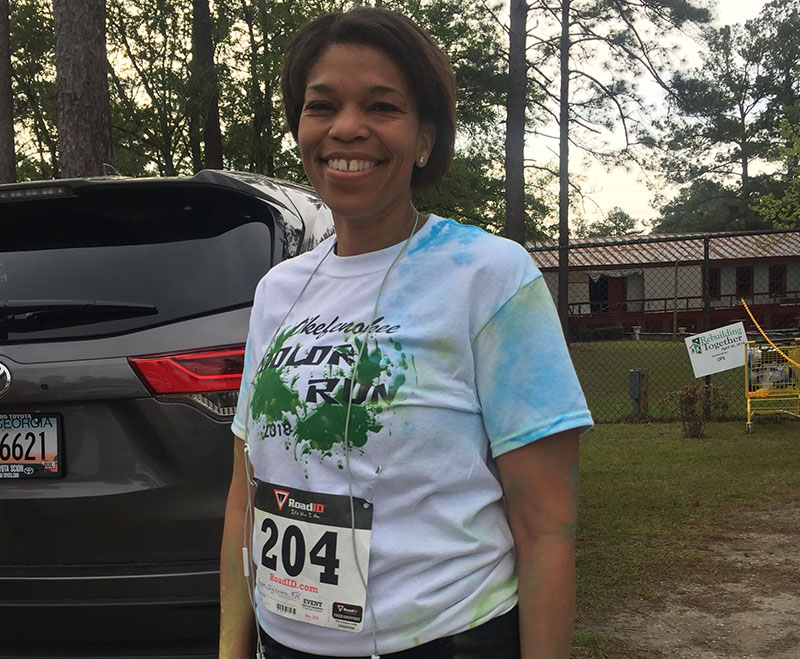 Dianetra Green (Waycross) rests after the 5k.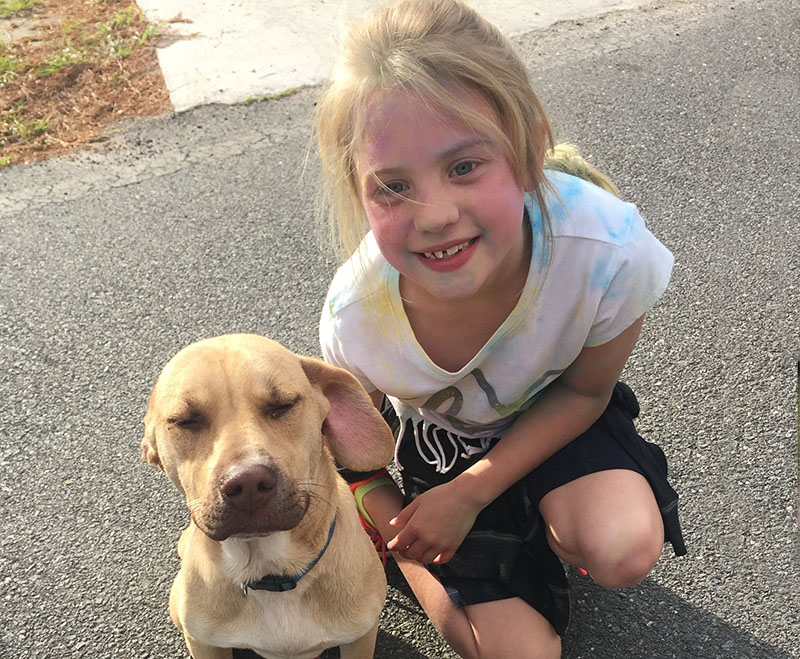 Kencie Boyett (Waycross) pictured with Buster.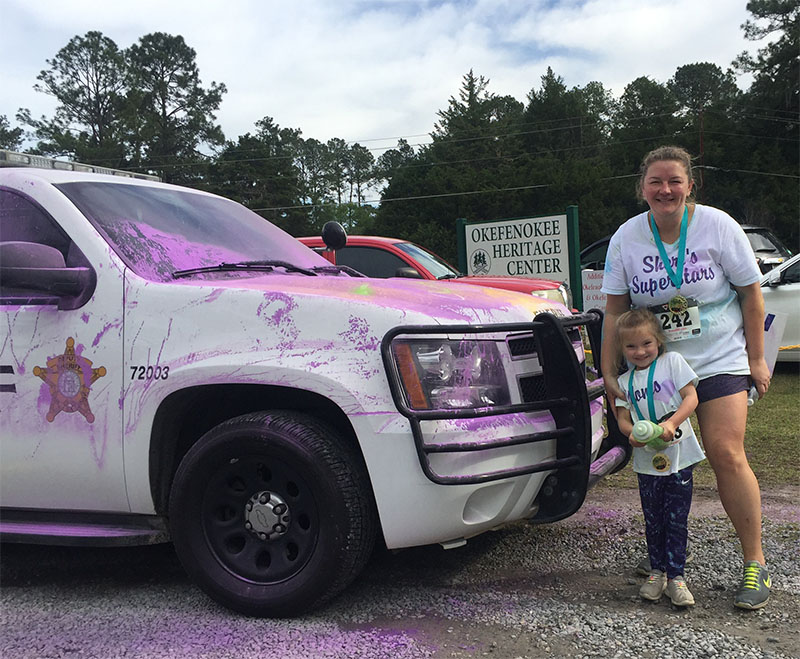 Kristi and Karly Foreman pose with Ware County Sheriff on hand for the race and getting in the spirit.