MAY, 2018
The Okefenokee Heritage Center is proud to announce the winners of the Steve Bean Youth Art Show.
Sculpture
Tatum Downs – Panda 1st
Samantha Worley – sea turtle 2nd
Andi Hanson – egg in mixed media 3rd
Lydia Wester – BB-8 honorable mention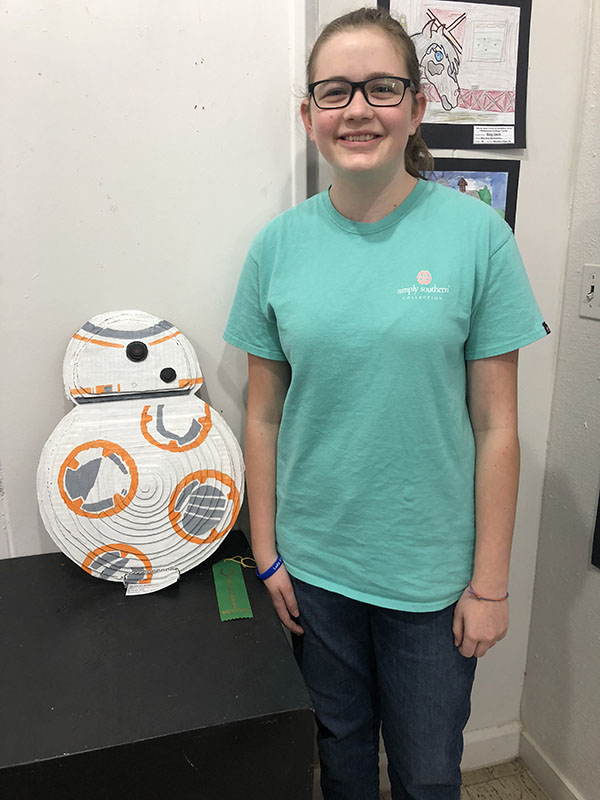 Painting
Abby Denton – paper clip 1st
Landon Dean – pencil and paper 2nd
Lauren Scriven-Landscape 3rd
Aryn Broadmax – hands honorable mention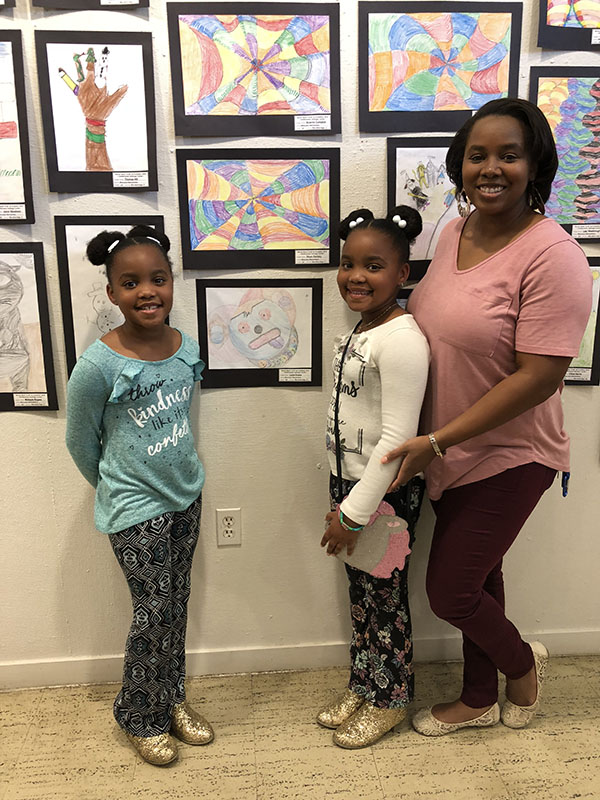 Over 80 people came to the award assembly and hundreds have come to view the children's art show over the last month. The Heritage Center will host another art competition in September for sculpture, photography, graphic design, and painting. Contact the Heritage Center about opportunities to display your art at (912) 285-4260.
As Posted April 2018
APRIL 29, 2018
The Heritage Center is proud to host the Steve Bean Youth Art Show Awards Sunday, April 29th at 2:30 PM. Children elementary school aged and up participated by submitting art ranging from ink to watercolor and three dimensional pieces. Winners will be announced Sunday at the art reception where the children will be presented with awards for their achievements. This event is free and open to the public. Refreshments will be served to honor the children and their families during this wonderful event. The Okefenokee Heritage Center is proud to feature the wonderful achievements of the children in our community. The show will be displayed for the public throughout the month of April.
Steve Bean was the former curator of the Okefenokee Heritage Center. He served the art community for over 10 years at the OHC. His devotion to children and arts education carried the OHC through it's mission to service the community with art and history education. His love for children could be witnessed through his programming which included the youth art show and a summer art camp for kids. Steve Bean passed away unexpectedly in 2015 but his legacy lives on at the Okefenokee Heritage Center with their continued mission of focusing on children and the arts. This summer the Okefenokee Heritage Center and Purlie Productions will again host a summer drama camp and an art camp for students. For more information contact the OHC at 912-285-4260 or email okeheritage@gmail.com