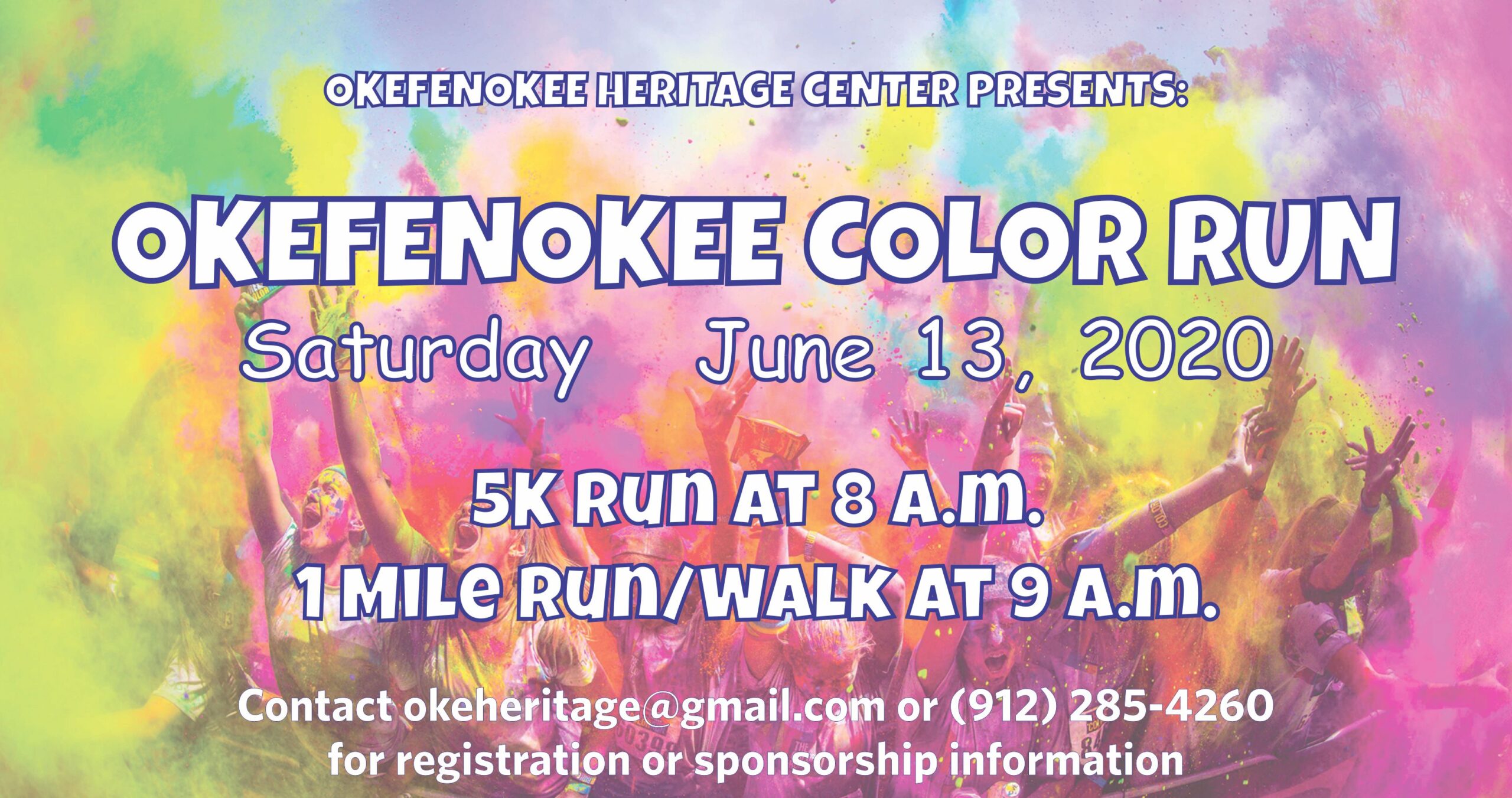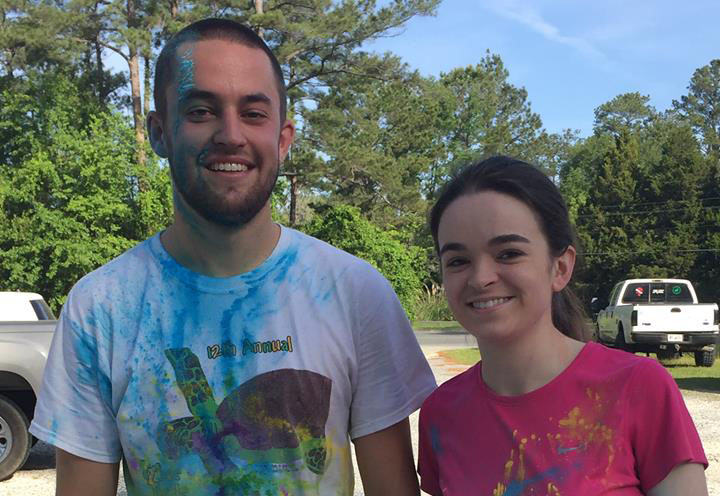 Registration for the Color Run is now open! This year's Color Run will raise money for the Youth Art and Drama camp at the Okefenokee Heritage Center, providing scholarships and opportunities for students to learn and grow in our community.
The 5k will begin at 8 AM on NOW June 13th, 2020 and the 1 Mile Fun Run at 9 AM. Participants can register online via the OHC Facebook Page or Website, or by stopping by the Heritage Center at 1460 N. Augusta Ave. The deadline to register and receive a free t-shirt is June 1st!
Don't miss the opportunity to Race for the Arts!
Pictured: George Todd Blackshear and Kencie Boyett of Waycross